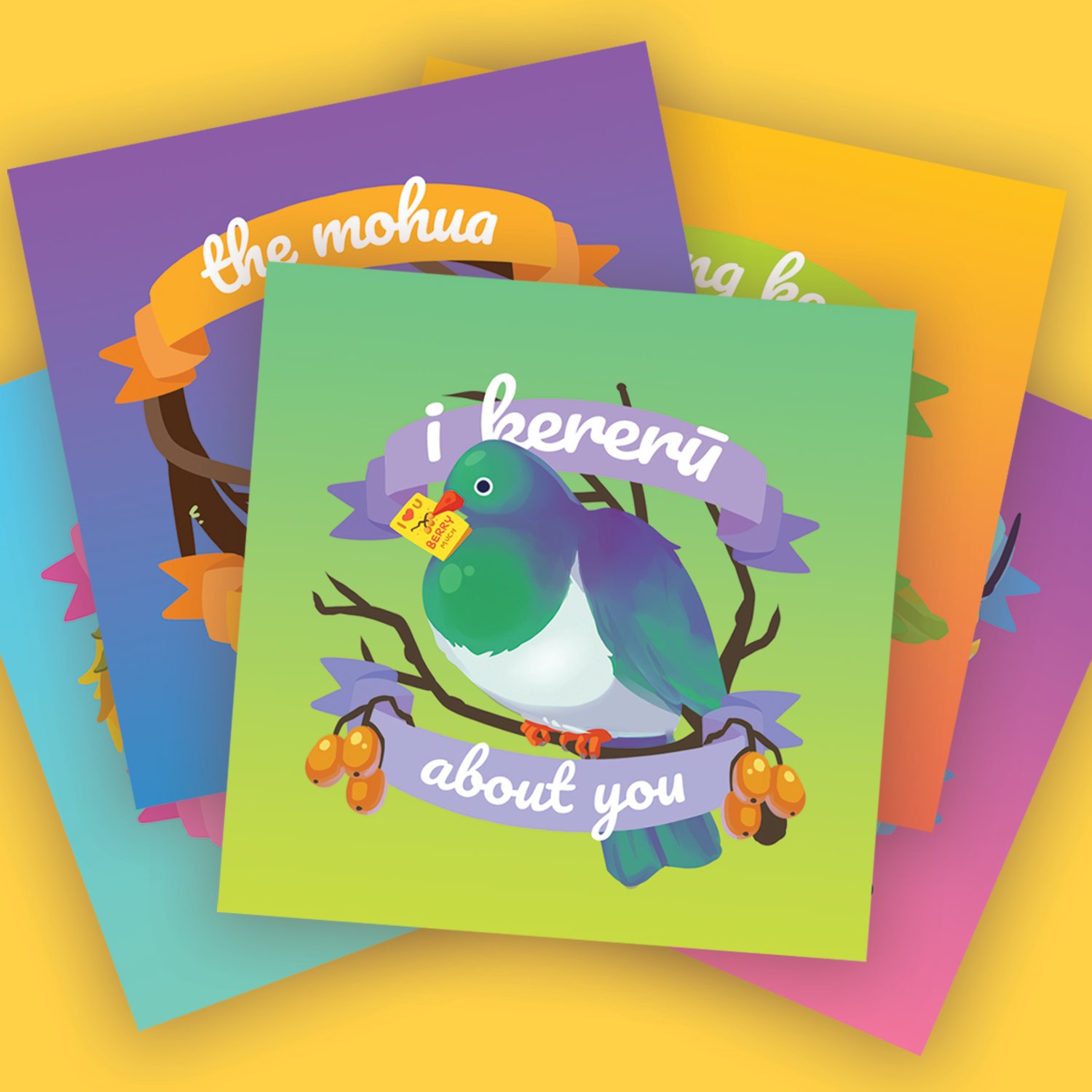 NZ Natives Main Set - Greeting Cards
$

30.00

NZD




Sold Out
---
Why get just one, when you can get five weirdly round bird cards? Yeah, I couldn't think of a reason either. Grab the whole set and the worry of having the right card on hand for a bevvy of situations is no longer a cross you have to bear!
This set includes 1 x Kereru, 1 x Tui, 1 x Mohua, 1 x Hihi and 1 x Kea cards.
All greeting cards are 148x148mm, and comes with a set of five 155x155mm envelopes in lemon yellow, tangerine orange, chartreuse green, sky blue and rich purple.
All printing & envelopes are sourced locally in Wellington.
---